Two-Tier ERP: Get the Best of Both Worlds
Run Your Global Business While Thriving in the Hybrid Cloud
The #1 Cloud ERP Solution
Content Credit:  (Two-Tier ERP: Get the Best of Both Worlds | NetSuite)
Run Your Subsidiaries with Cloud ERP While Preserving your Headquarter SAP Investments
Your SAP ERP system has been serving you well as your company grew organically. But, now you are expanding your business globally. Your company is growing with new subsidiaries, new acquisitions and new global markets. You need to integrate these new entities with your corporate ERP—but can you do so rapidly and affordably, and achieve the real-time global visibility and efficiency that your business demands?
The answer is a two-tier ERP model powered by NetSuite. The two-tier model lets you preserve your on-premise ERP investments in SAP or other systems, while equipping global subsidiaries with a more agile, flexible cloud-based ERP/financials system and giving headquarters the real-time visibility it needs.
Achieve Better Business Results with NetSuite & Circular Edge
Grow and scale your business while gaining a competitive advantage with NetSuite's best-in-class integrated cloud business software and Circular Edge's expertise in NetSuite implementation, advisory, managed services and direct staffing. Let us show you how to leverage our direct staff pool of resources to realize better insights, organizational efficiency, increased profitability and improved relationships with your suppliers and customers – and ultimately take your business to the next level.
Contact Circular Edge today to learn more about our NetSuite consulting services.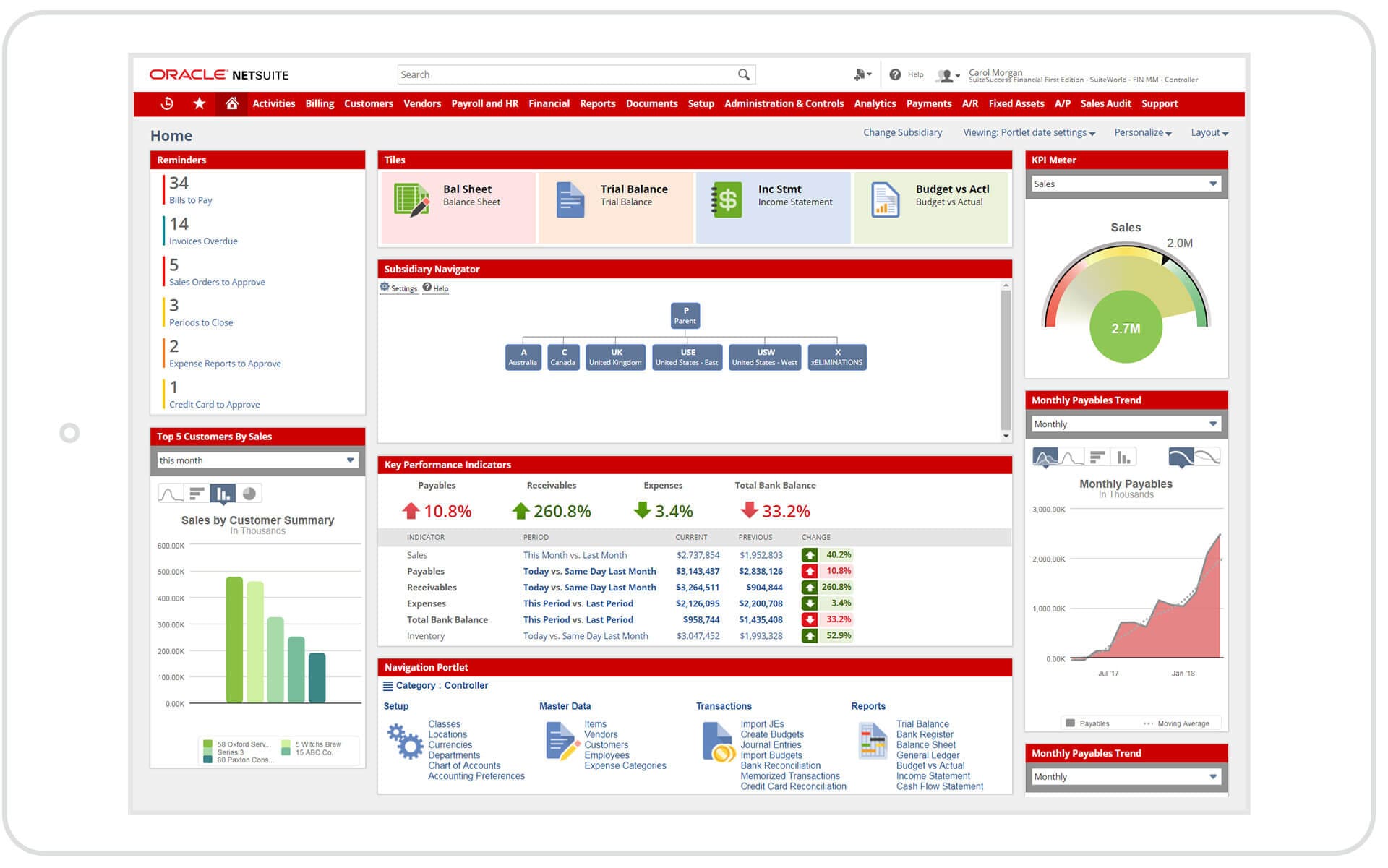 Benefits
Timely Information and Insight
Improve business performance with real-time metrics and role-based dashboards.
Close with Confidence
Accelerate the financial close while maintaining compliance with applicable accounting standards.
Streamline the Back Office
Eliminate errors with seamless integration between financials, CRM, and e-commerce.
Report with Accuracy
Drill down into the underlying details to understand the impact on your business.